For Parents
Parents may use this page to access our calendar, forms and other important information.
---
William Cramp School uses ClassDojo and Remind to stay in contact with parents and guardians. You may access them on the web by clicking on the logos or download the apps for iPhone or Android by clicking on the store buttons.
---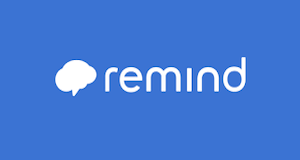 ---
Dear Parents:
You can review the Parent and Family Engagement Policy here.
You can review the School / Parent Compact here.
You can review the Parents Right to Know Letter in English here and in Spanish here.
---
Please see The School District of Philadelphia Calendar for all important district dates.
Additionally, our Cramp School Family Event Calendar is updated consistantly here:
Our monthly calendar will also be sent home on paper at the beginning of every month.
---
A printable version of the Emergency Contact Form is available here. Please use it to update any information that may have changed during the school year.
If your child's class is going on a trip and your child lost or forgot their permission form, you may print out and sign the form here.
---
This form is a request for permission to use the image, video and/or voice of your child on the official William Cramp School web page or our other social media pages.
Cramp School uses laptops for our students to get additional practice in their core subjects. Please send in a pair of earbuds with your child so that they can use them with the laptop. A variety of reasonably-priced earbud choices are available here.
---

---